Wells-next-the-Sea
This fabulous coastal town is in turns a bustling fishing port, a delightful beach resort, a handsomely arranged town and shopping delight, while accommodation in Wells-next-the-Sea reflects the town's many architectural styles.
The busy harbour is an attraction in itself, and the treasured catch can be sampled in eateries nearby. A miniature train connects to a lovely sandy beach fringed by colourful beach huts and pine trees, and offering adventurous water activities.
A lively Wells events calendar includes Poetry-next-the-Sea, the Pirates Festival and the annual carnival.
The town is a grand mix of Georgian and Victorian architecture, with plenty of independent shopping and art galleries clustered around Staithe Street, along with some fine Wells-next-the-Sea accommodation. Big Blue Sky design store and Gallery Plus are notable draws for shopping enthusiasts.
The magnificent Palladian Holkham Hall, one of Norfolk's absolute must-sees, and its nearby sandy beach, featuring wildlife nestling in sand dunes and lavender-covered salt marshes - once doubling as the Caribbean coast in Shakespeare in Love - are within a mile.
Accommodation in Wells-next-the-Sea includes quayside houses, a Grade II-listed Georgian townhouse, an award-winning gastro-pub/hotel, fine B&Bs and delightful holiday cottages.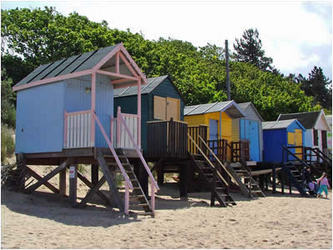 Colourful beach huts at Wells-next-the-Sea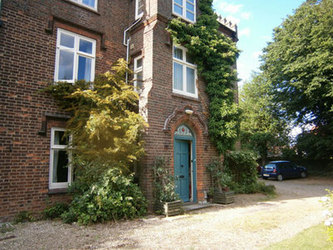 Mill House, one of the many handsome Wells-next-the-Sea B&Bs